Collin County Expunction Initiative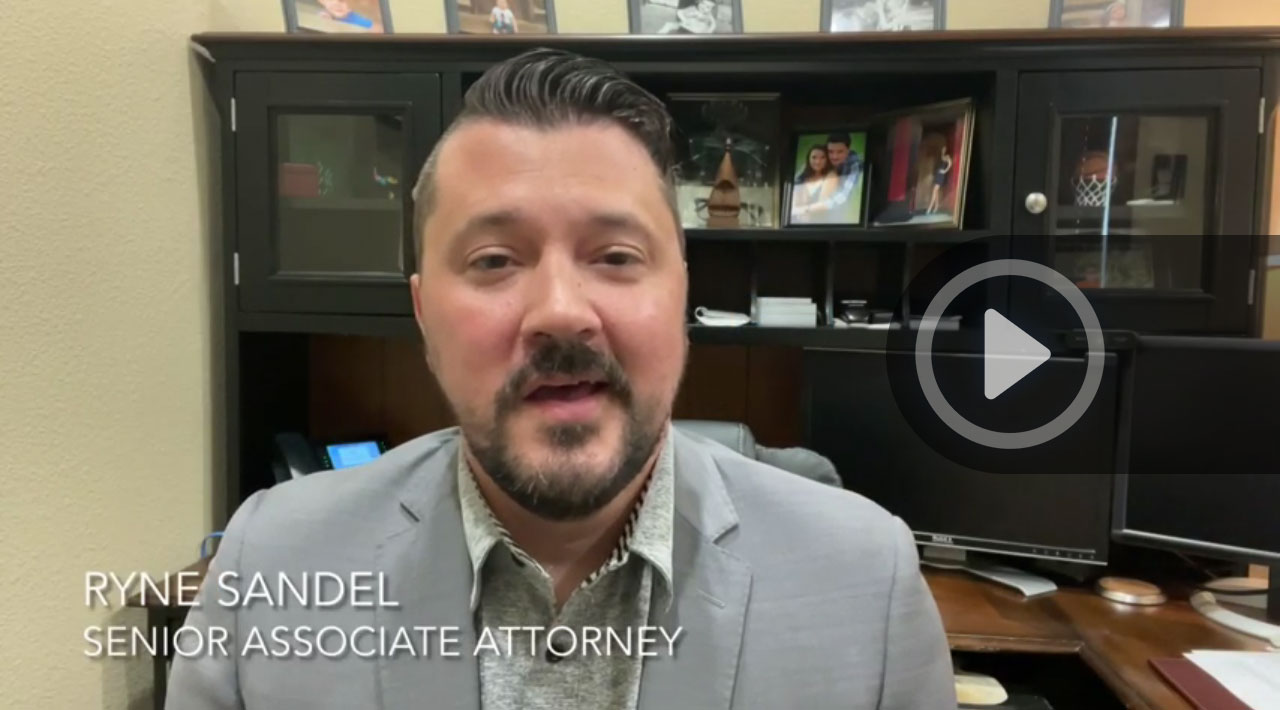 Happy Friday, everybody hope you're having a great week. So this week another lawyer in the office, Ashley Saenz, and I have been involved in something pretty special. It's the Collin County Expunction Initiative. It's a really cool program in which the district attorney of Collin County kind of put this call out for anybody out there that might be eligible to receive an expunction, but couldn't otherwise afford to get one. The DA then screened those folks and paired them with attorneys that volunteered for this program. We're overseeing kind of that expunction process, making sure the petitions get drafted filed and taken care of. So it's a really cool deal where we've met some amazing people who are eligible for an expunction for a variety of reasons. Their cases got dismissed, or they got an acquittal at trial, or they were never filed or whatever the reason, but they've been stuck with this arrest record or this mugshot or this criminal history event that's on their record for years and they haven't been able to get it off.
So by and large, everybody that we've met has been incredibly grateful and incredibly thankful for this opportunity to kind of clean up their criminal record. But the reason I wanted to do a video about that it was really two-fold. First was to commend the Collin County DA in putting this initiative together. Again, it's a very cool thing that they're doing. It's very awesome to see people that are deserving of this second chance be given it. And for the DA and the prosecutors to kind of take the lead in trying to make that happen is really awesome to see. So kudos to them first and foremost.
Second off, it was a good reminder in some of the meetings that I've had with these folks that are getting these expunction. That a lot of the reason why they were so confused on why their criminal history stuck with them so much was many people think that this happens automatically. They think that, "Of course, if I go to trial and I win and I get found not guilty, certainly all of those criminal records in my arrest record would get destroyed." Or likewise, "If I get arrested for an offense and then they never file that case, or the case gets dismissed, certainly my arrest record goes away, right?"
Well, not automatically. That's what a lot of these people are being faced with is they were confused about that. Nobody explained to them that in order to make those records go away, to seal them or to destroy them from existence, you have to take that proactive step in Texas of filing for an expunction or a nondisclosure. So this video is really kind of a call to anybody out there, if you think that there's something in your background that is eligible to be removed, please give me a call. I'm happy to look it up, find out what I can about it. If it's something that we can help with, that we can file a petition for expunction or a petition, a nondisclosure we're happy to help with that.
So again, if you Google yourself, or you run a background check, or you apply for a job and they see something that you think ought not to be there, please give me a call. That's right up our alley. It's something we can definitely help with and try to get that resolved so that it's not one of these situations where a bad decision from 10 years ago is still haunting you today. So that's pretty much it. I hope everybody out there had a great week and is looking forward to another great weekend here in the DFW area. We're expecting a lot of rain, which stinks, but I know that the plants and trees can use it. So get out there, have some fun, be safe. I look forward to speaking to you all the next week.