Happy Pride Month!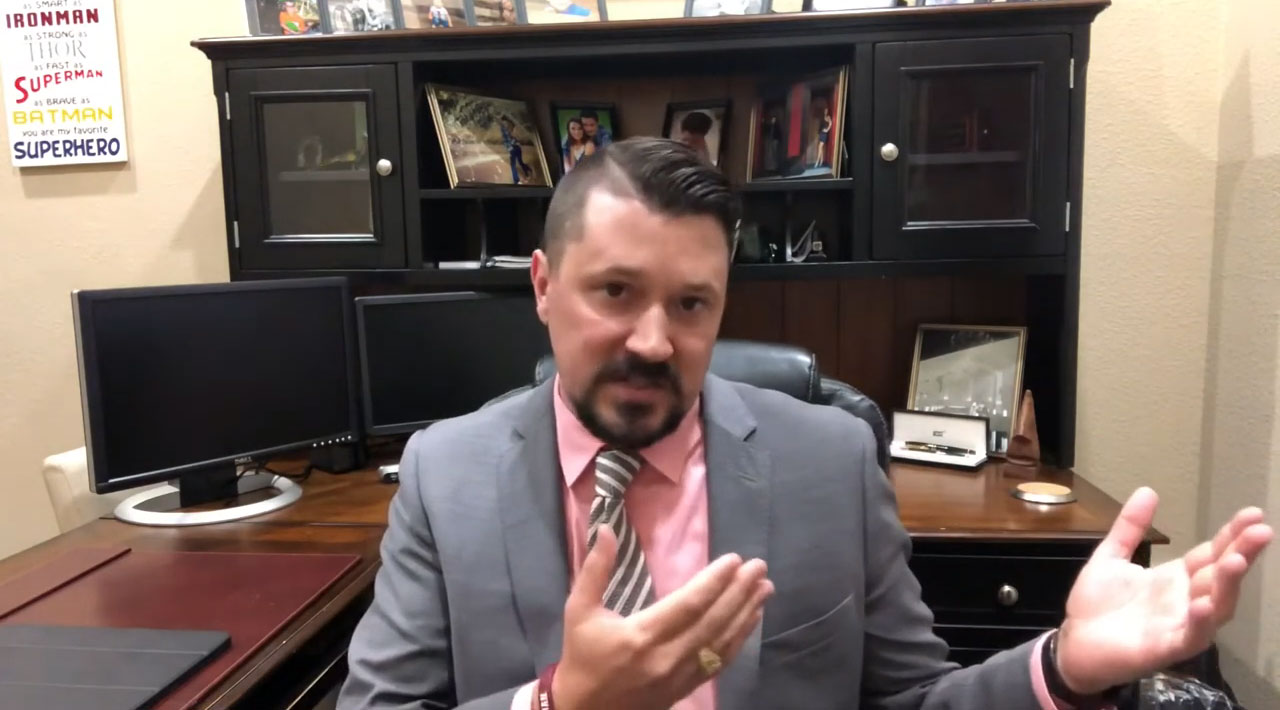 Happy Friday, everybody. I'm so happy to be recording this from our actual office again. We reopened on the first of this month. We are taking all the necessary precautions, sanitizing between appointments, wearing face coverings if the client requests it, but we are happy to be back in the office, hitting the ground running, getting off to a good start of trying to creep back toward normalcy. So we're back and we're good.
So in the video I want to do today, this month is Pride Month, and normally it's a great big month of celebration for how far we've come in the rights of LGBTQ members of our community. And there's usually a big parade down in Dallas, which we love going to be a part of and taking a part in that celebration. Obviously with all that's going on, that parade had to be postponed, but we still wanted to take part in this month's festivities and highlight some of the strides that have been made towards equality for all of the LGBTQ members of society.
And so this is actually the fifth year anniversary of the landmark Supreme Court case Obergefell v. Hodges. And the Obergefell case is the case in which the Supreme Court ruled that same-sex marriages were legal, that if somebody applied for a marriage license, a same-sex couple applied for a marriage license, that it must be given to them, and that States, when at that point did not allow same-sex couples, they must recognize the marriage of a same-sex couple that occurred in a different state. So it basically made same-sex marriage a legal thing throughout the 50 contiguous States. It was a really, really huge deal, a day of great celebration. And a lot of you have probably seen the iconic photo after that opinion came out where the White House was lit up in rainbow colors. And it was a great day.
And so I wanted to take a moment and reflect back on that. But the interesting thing from the legal perspective is one of the major arguments against the Obergefell decision and one that is continually being litigated is how do we marry the Obergefell decision and the right to marry for same-sex couples, how do we marry that to the concept of religious freedom and a person's individual freedoms of in their religion, if their religion decides not to validate same-sex couples, how do we ensure that the rights of the couple are protected while at the same time the religious rights of the individual are protected? And you start to see some of those arguments play out in cases like the Masterpiece Cake Shop case, which was the Colorado baker who refused to bake a wedding cake for a same-sex couple, citing religious reasons. And ultimately he came out on top of that case that courts have ruled that he is allowed as a business owner to deny services to a same-sex couple because of his freedom to practice and observe religion in any way that he sees fit.
So the interesting thing about the Obergefell case is the majority opinion was authored by Justice Kennedy. And Justice Kennedy for those of you that don't know, recently retired as a Supreme Court Justice and gave way for the confirmation of Brett Kavanaugh, who almost all of you are going to be familiar with the confirmation process of Justice Kavanaugh. So there's been a bit of a shift in the makeup of the Supreme Court. And obviously if another Supreme Court Justice were to step down or to otherwise be replaced, it'll be very interesting to see what types of cases start working their way up to the Supreme Court that look to challenge some of the legal logic that Obergefell rests on.
So it's something that we'll keep an eye on. It doesn't have a huge impact on what we as criminal lawyers do on a day-to-day basis, but still it's obviously a wide sweeping big decision that we have an interest in as people, as humans. So anyway, wanted to kick off Pride Month by celebrating five years since the Obergefell decision. As always, if there's any questions that you guys specifically want to have answered, I know in this climate with everything that's going on, there's probably dozens of questions that y'all have about things that are going on and what the criminal ramifications of some of those might be. Drop them in the comments, send me an email. I'd be happy to try to answer them on a case by case basis, or do a video like this in which I can hit some of the bigger ones in a more wide sweeping fashion. So thanks again for always tuning in. And if there's any questions that I can answer, feel free to let me know. And I look forward to speaking to you all next week.