How Jimmy Romans' Life Went Up In Smoke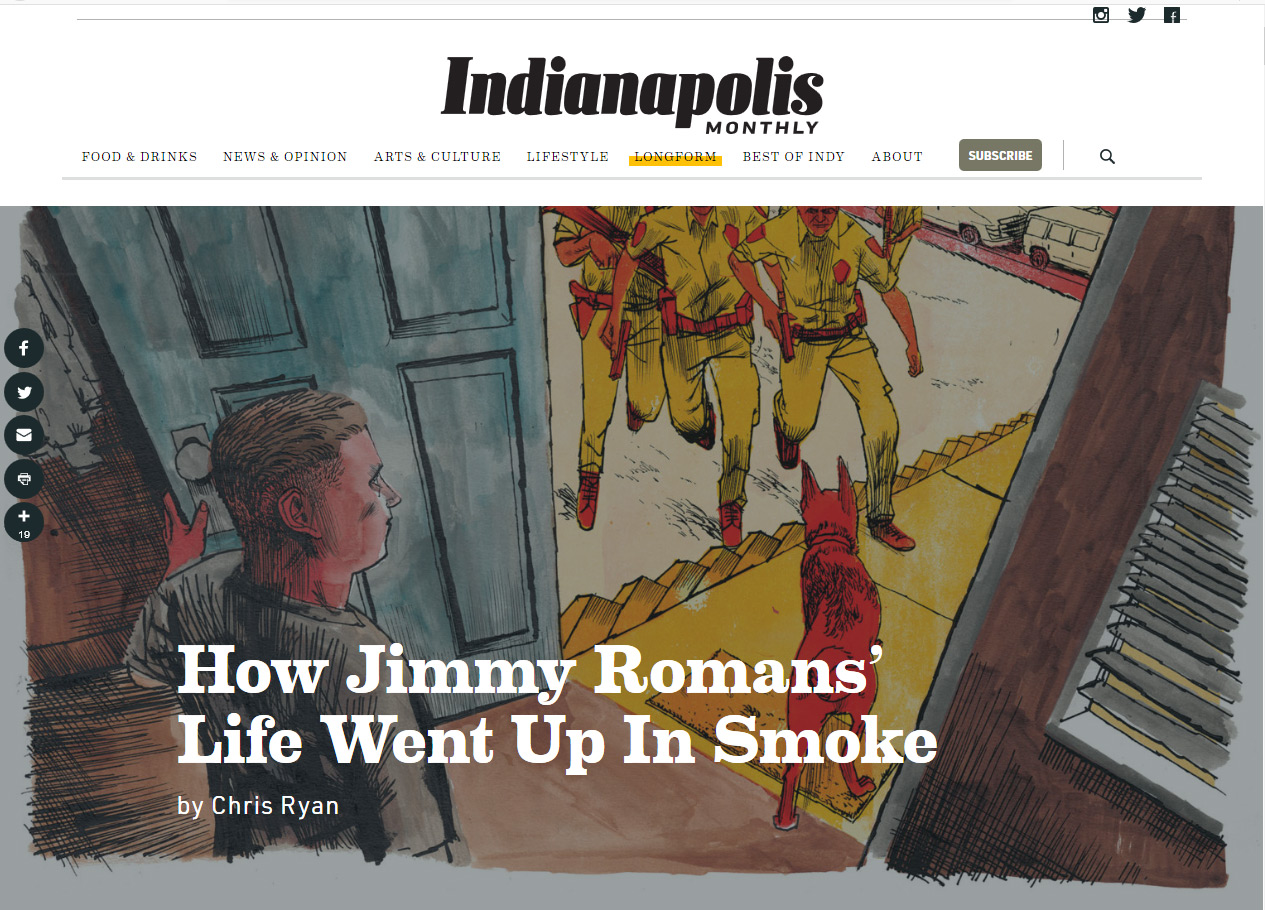 Jimmy Romans made a lot of money selling marijuana. It cost him everything. Is the federal government willing to call it even?
Article by Chris Ryan, originally published in indianapolismonthly.com, August 10, 2020
It was a Monday morning in mid-June, the day after Father's Day 2011, when Jimmy Romans was indicted by the federal government for selling marijuana.
He had been part of a network of friends from the west side of Indianapolis that had distributed thousands of pounds of weed in the area between 2006 and 2010. Jimmy was a wholesaler, a middleman, supplying a few select retailers with bulk amounts of product. Ten months prior, in August of 2010, one of those retailers had been pinched with a pillow of pot by the Indiana State Police and offered a deal: turn confidential informant or take the rap for what's in the trunk. A few weeks later, ISP had Jimmy on tape financing the deal of 24 pounds of weed.
The maximum penalty under Indiana law for dealing more than 10 pounds of marijuana was eight years. The prosecutor offered Jimmy a better option: plead guilty to the Class C felony and agree not to contest any of the property the police had seized—which was already sitting in a warehouse ready to be sold at the next county auction—and in return he could do two years in a work-release facility. The decision was a no-brainer.
(…)
---
Read the entire article here on indianapolismonthly.com